Create events
Create your event listing in just a few minutes with the event manager app
SALES & EARNINGS DASHBOARD
Track ticket sales and earnings all in one place. Get detailed insights into your ticket sales performance
GUEST CHECK IN
Process patrons at your event quickly and securely with our organizer app.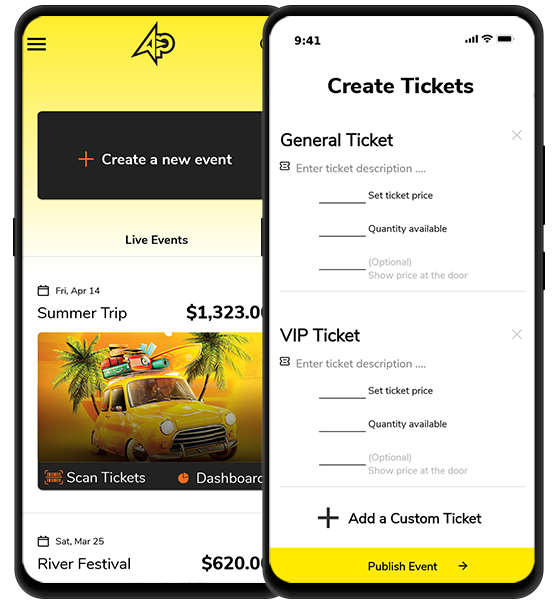 Create Event Listings on the go!
Create your event listing in just a few minutes with the organizer app or via our online portal. Set all the important details of your event including; event descriptions, date, time, venue, special guests, ticket types and more.
Edit your existing events to provide guests with updates or new details to your event.
Notifications
Get  alerted each time a ticket is sold via any of our ticketing channels! An email is automatically sent to you, notifying you of the transaction
Earnings
Use Earnings Snapshot  which gives you a quick overview of current ticket sales progress and earnings to date or go in depth  with detailed earnings breakdown of each ticket transaction showing all fees associated with transaction and remittance due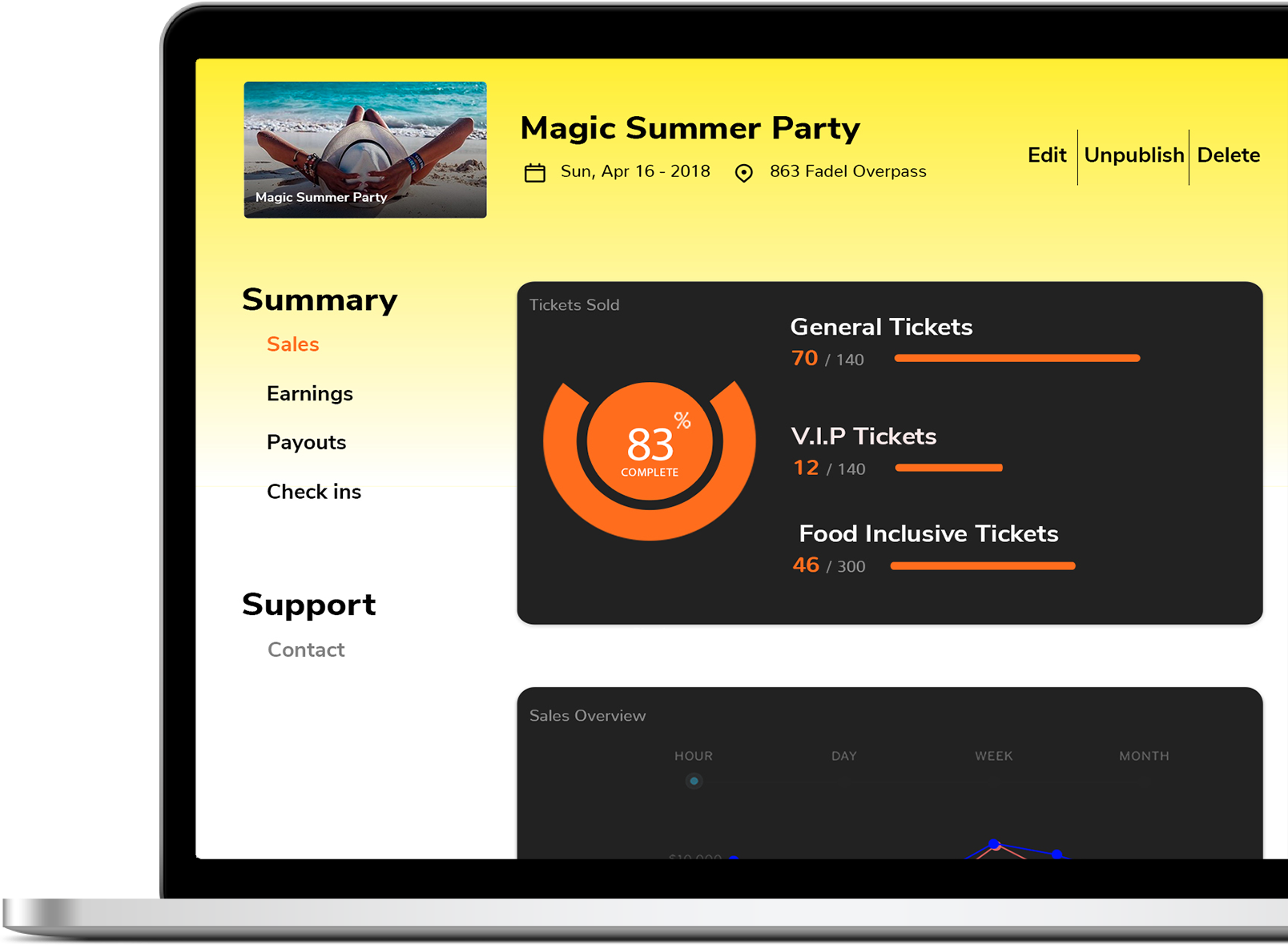 Ticket Validation  you can trust!
Scan Tickets
Process patrons at your event quickly and securely . Scan tickets anywhere, anytime or look up patrons by name with our Event Manager app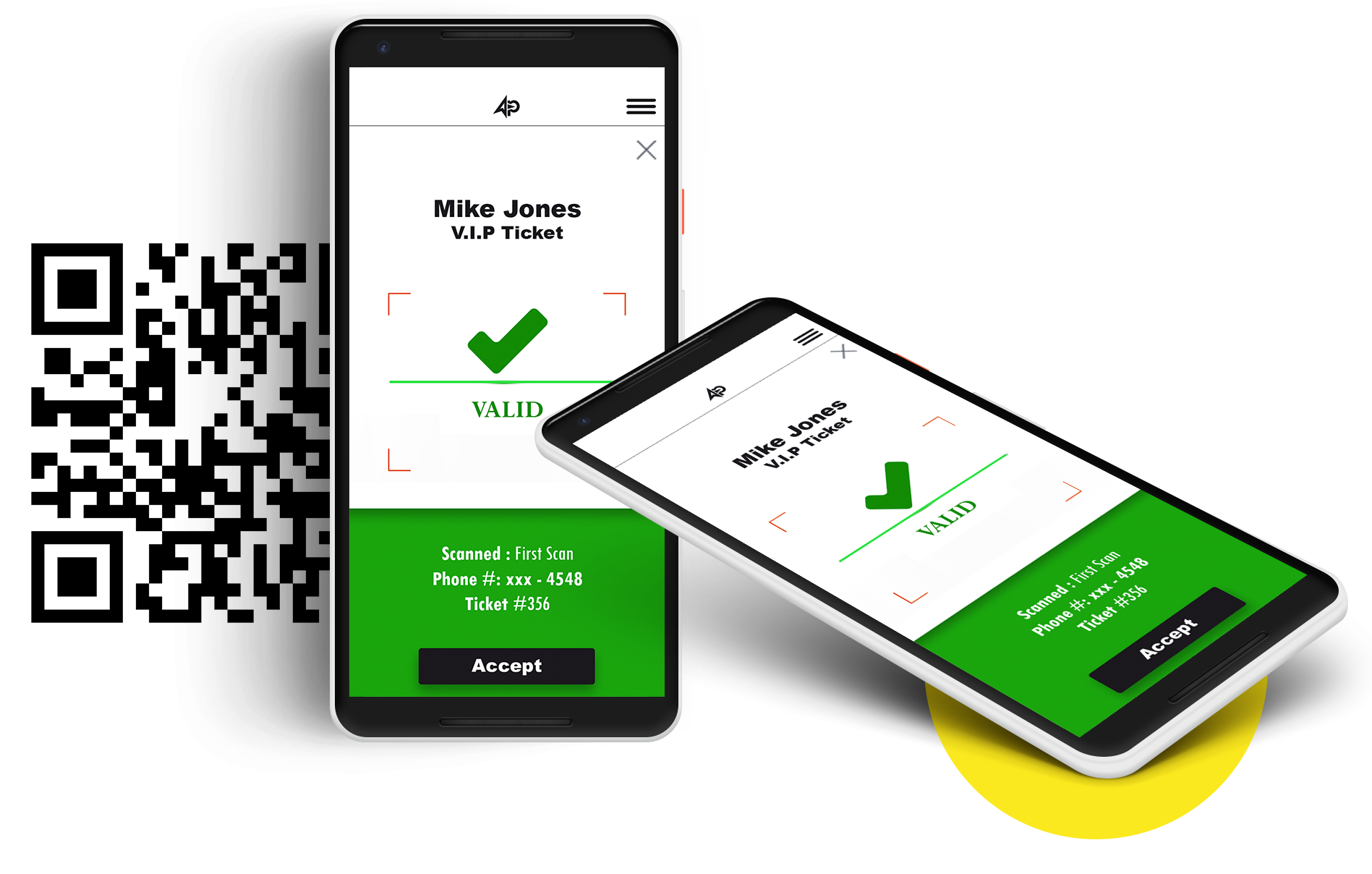 Ultra fAST TICKET SCANNING
Track arrivals
As you process patrons at your venue, the Manager app provides you with real time guest arrival tracking, allowing you to know exactly how many tickets remain to be scanned.